Myanmar Health Sciences Conference 2023 by Dr Than Lwin Tun 2,March,2023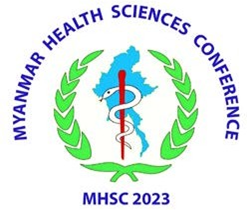 In accordance with one of the objectives of the Social Affairs of State Administration Council (SAC); "To strengthen basic health care in order to achieve the emergence of a health system that enhances the longevity and health of the entire nation", the Ministry of Health, Myanmar, laid down the two objectives, to enable every citizen to attain full life expectancy and enjoy the longevity of life, and to ensure that every citizen is free from diseases.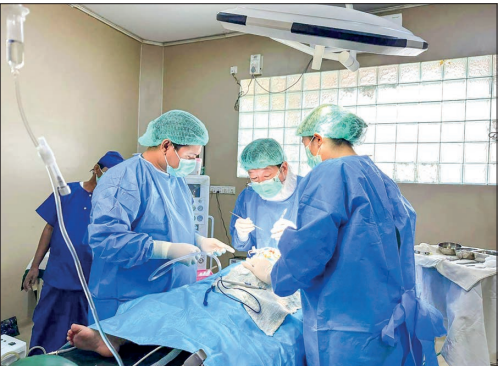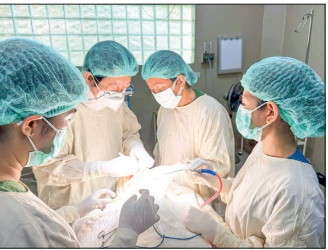 In the opening ceremony of the 51st Myanmar Health Research Congress, the SAC Chairman Prime Minister mentioned that "Nowadays, the globe has been facing violent infections and the outbreak of pandemic due to variant viruses and genetic changes of COVID -19 and Dengue Fever. As such, it is necessary to strive for improvement of research capabilities so as to keep genetic changes under surveillance on time and perform prevention and treatment measures". He also highlighted that "At the same time, all need to effectively and widely conduct research tasks related to non-infectious diseases such as cancer, diabetes and hypertension. Priority must be given to conducting research processes related to preventing and controlling diseases based on pollution in the environment".
"The government allows cash assistance for research projects annually for the implementation of research grants and urges those researchers to strive for achieving greater success in their projects. In doing the health-related research process, it is necessary to carry out for people to thoroughly comprehend the improvement of basic health conditions and healthy lifestyle and to have knowledge about the nature of infection of diseases and preventable capacity in order to raise the life expectancy of the people for serving their interests", he also revealed.
For to do that, the Ministry of Health is organizing to conduct Myanmar Health Sciences Conference-MHSC 2023 on Medical and Health Sciences which is one of the leading community-based events of its kind bringing together professionals in the various health field around the nation and internationally.
MHSC 2023 is delighted to welcome all health professionals to the illustrious conference dated 11th to 12th March 2023 at Nay Pyi Taw Union Territory under the main theme; " Quality Care in Medical Practice" for the health of the entire nation.
MHSC 2023 will be held with the following objectives: To achieve warm friendship between health personnel in various States and Regions, To participate to learn updated information on clinical and public health domains by enabling health personnel from various health fields, To develop coordinated quality care platform by the interaction of health professionals from various health fields in long run, and To assist in providing quality care to the public.
Before conducting the MHSC 2023, the following pre-conference activities and workshops are conducted, basic life support training, USG training, basic laparoscopic technique training, Pathology: Pitfalls in Laboratory Diagnosis, school health-based vision test, community-based cataract surgery, cleft lip and palate surgery etc. During the conference, booth exhibitions according to different medical societies and hospital activities, symposiums and special talks will be conducted. The next day after the conference, social welfare, sightseeing tours and sports activities such as golf and scrabbles will be provided.
Additionally, by conducting this MHSC 2023, all health personnel from various health fields will provide better quality care in medical practice and efforts will be taken to build a historic mile stone for the Ministry of Health.